One minute to understand what is a quartz crystal
  Quartz crystal oscillator is a quartz crystal resonator made of quartz material, commonly known as crystal oscillator. It is used to generate frequency and has the characteristics of stability and good anti-interference performance, and is widely used in various electronic products.
  Although quartz crystal oscillators have been used for decades, they have always occupied an important position in the field of electronics technology due to their high frequency stability. Especially with the rapid development of information technology (IT) industry, this quartz crystal is full of vitality. As a standard frequency source or pulse signal source, it provides frequency reference in telecommunications, satellite communications, cell phone systems, global positioning systems (GPS), navigation, remote control, aerospace, high-speed computers, measurement instruments, and consumer electronics, and is irreplaceable by other types of oscillators. Miniaturization, chip size, low noise, high frequency accuracy, high stability, and high frequency are the requirements for quartz crystal oscillators in portable products such as cell phones and antenna pagers. In fact, during the development of quartz crystal oscillators, they also face potential threats and challenges from circuits such as frequency generators. This oscillator can only extend its life cycle and take advantage of the competition if it continues to innovate in technology.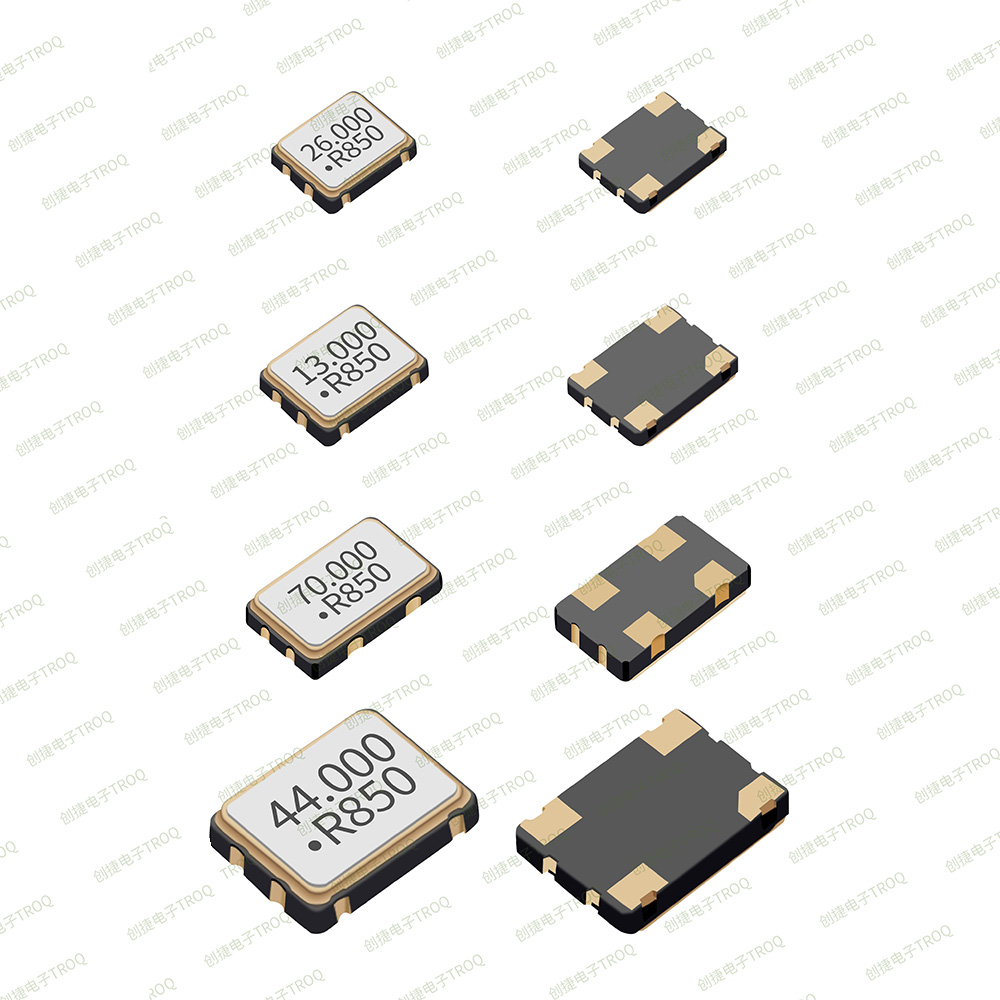 The quartz crystal offers two resonant modes, a series resonance consisting of C1 and L1, and a parallel resonance consisting of C0, C1 and L1.
  For a typical MHz response crystal, the series resonant frequency is usually a few KHz lower than the parallel resonant frequency. 30 MHz or less response crystals usually have a frequency between the series resonant frequency and the parallel resonant frequency. At this point, the response crystal exhibits inductive impedance. This is because the capacitance on the external circuit reduces the oscillation frequency of the circuit. When designing the oscillation circuit of a time response crystal, the sum of stray capacitance and external capacitance on the circuit should be the same as the load capacitance used by the crystal manufacturer, so that the oscillation frequency can accurately meet the manufacturer's specifications.
  Timing crystals with frequencies above 30 MHz (up to 200 MHz) usually operate in series resonant mode with their impedance at a low point, equivalent to Rs. The crystal is usually marked with a series resistor (100) instead of a parallel load capacitor. In order to obtain a high oscillation frequency, the time response crystal will oscillate at one of its harmonic frequencies, which is an integer multiple of the fundamental frequency. Only odd harmonics, such as 3rd, 5th and 7th harmonic crystals, are used. In order to achieve the desired oscillation frequency, additional capacitors and inductors will be added to the oscillation circuit to select the desired frequency.
  Quartz crystals, both natural and artificial, are an important piezoelectric crystal material. A quartz crystal is not an oscillator per se; it can only generate oscillations with the help of active excitation and passive reactance networks as shown in the schematic. It is mainly composed of a crystal resonator (i.e. crystal oscillator) with a high quality factor (Q) and a feedback type oscillation circuit.